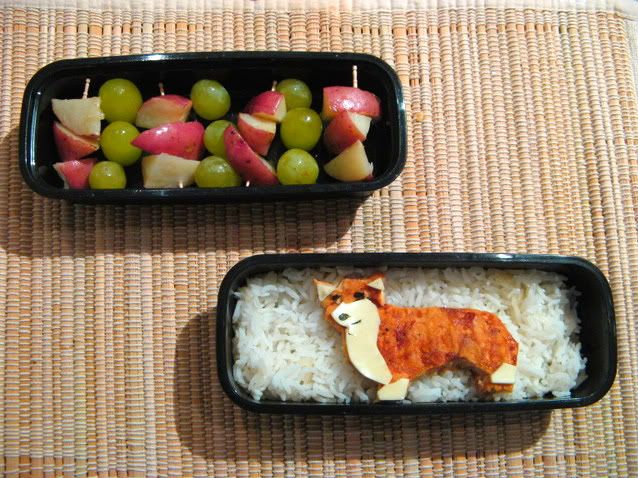 My husband and I have talked about getting a Corgi in the future, so I made a Corgi for him.
Top tier is Red potato home fries and seedless green grapes.
Bottom tier is Jasmine white rice, and the dog is made out of Citrus Barbecue Chicken for the body, white American cheese for the accents and nori for the eyes and nose.
Current Mood:

worried